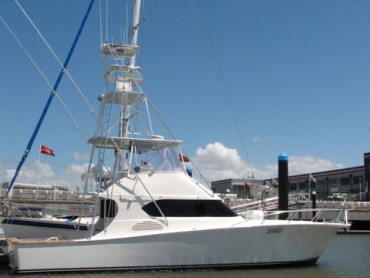 Arrival of our new boat 'Arenui' is just around the corner and we obviously can't wait after a lot of planning and organisation over the past 12 months.
I spent the first couple of weeks of 2010 in Australia finalising handover and sailing the boat from Townsville, in Far North Queensland, to Brisbane. The boat looked absolutely fantastic when we picked her up and went great during the 4 day delivery trip, despite enduring a strong wind warning along the Capricorn Coast between the Whitsunday Islands and Bundaberg.
We left Arenui late last week in Brisbane awaiting shipment on the Dockwise vessel set for the end of the month, with the much anticipated arrival in New Zealand early February. We have a couple of bits and pieces to be seen too when she arrives in Auckland and then we look forward to getting our fishing season underway mid February.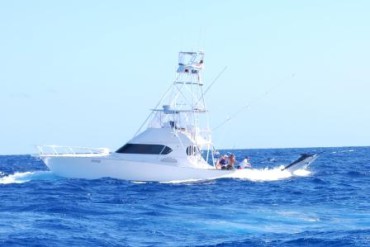 We're all anticipating pretty good things for the coming season, with early season reports signalling promising times ahead… obviously having the new boat underneath us adds to the anticipation.
Both nice sized blue and striped marlin during the early stages of the season haven't gone unnoticed, so we certainly look forward to having some old and new friends on board with us again this summer and autumn.
There are still a few gaps available during our season, especially March. As most are well aware, March can be New Zealand's most productive month, so we would really love to fill the gaps and make most of that time of the year. If there is any interest for the upcoming season, be sure and make contact and we'll do our best to make things happen.
I look forward to bringing you our next report which will undoubtedly feature more from the fishing front.
Talk soon.