The Captain – Geoff Lamond
Geoff Lamond is recognized as one of the leading skippers within the New Zealand game fishing industry.
With more than two decades of professional game fishing experience and crewing on some of the world's top game boats in New Zealand, Australia, the Azores, Vanuatu, the Cook Islands, Japan and the Indian Ocean… Geoff has developed an impressive resume.
Geoff has been lucky enough during his career to work with some well-known national and international captains. Australian's Brian Felton, Ross Finlayson, Tim Dean, Luke Fallon and Dean Butler, plus the late Joe Franck from the Azores are all highly regarded operators that Geoff has been able to develop his knowledge and skills under.
Geoff now resides in Auckland, New Zealand, He's a regular contributer for New Zealand's top fishing magazine, sharing his wealth of knowledge with the angling community. Geoff offers charters along the entire east coast of New Zealands North Island year round. Far North charters, including the world famous Three Kings Islands are run from January through to June with the rest of the year providing great fishing for Light & Medium Tackle species including yellowtail kingfish, snapper and trevally.
Career highlights for Geoff, being at the helm for the men's 4kg Striped Marlin World Record in 2005 plus being involved in four other world record claims as a crewman. Biggest fish 1258lb Black Marlin for angler Jack Owen of Alaska, USA.
If you're looking to tackle world class Swordfish, Striped Marlin, Yellowtail Kingfish, Snapper look to charter one of New Zealand's finest. Contact Geoff directly and he can customise your charter to suit your requirements and timeframe.
CAREER HIGHLIGHTS – GeoFF Lamond

Weighed 3 marlin over 1000lbs and released many more
Heaviest fish 1256lb Black Marlin for Mike Owen
Ladies World Record 238.6kgs Blue Marlin on 10kg tackle for Eryn Jacobsen
Men's World Record 133.6kgs Striped Marlin on 4kg tackle for Guy Jacobsen
Ladies world Record 125kgs Striped Marlin on 8kg tackle Eryn Jacobsen
Heaviest Swordfish 241kg (531lb) for Hamish Anderson
Heaviest billfish on fly 92kg Black Marlin on 10kg tippett for Susumu Ishikawa
Champion Boat New South Wales Interclub 2007 on board "Born Free"
Come experience the magic.
Enquiries to fish with us at Geoff(Replace this parenthesis with the @ sign)nzgamefishing.com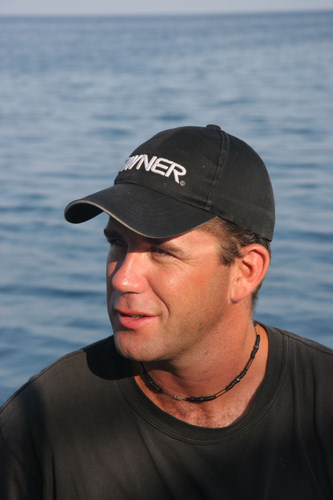 ---