Our game fishing season has come to an end as of last weekend (Mid May). Although some of the weather we endured during April was less than favourable, we still enjoyed some good fishing and enjoyable trips with some new and old friends.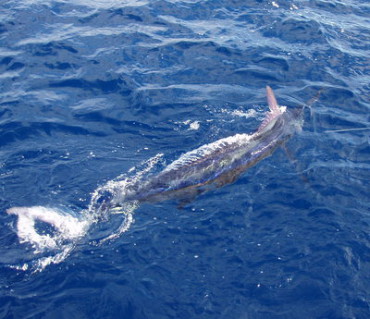 Marlin fishing during April was certainly not red-hot, but consistent fishing could be acheived if you were prepared to put in time in areas such as the Parangaranga/North Cape canyons, Cape Karikari and of course the King Bank. Marlin were still being seen and caught off Mt Camel even as late as early to mid May suggesting that there still could be late bite at the Kings…. fingers crossed!
In the middle of May we were still catching mahimahi! I was a little unsure if it was a good sign or not. Despite this, it's still as late as these things have ever been in New Zealand.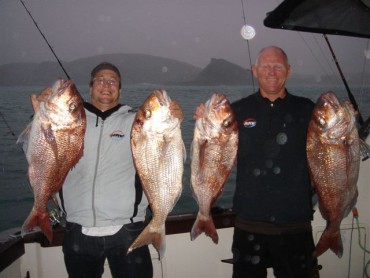 Towards the end of our season, we were spending most of our time on the King Bank and hanging in there most of the day for one or two bites…three if you were lucky. Certainly not red hot, but if could catch your bites it was worth your while. We mainly stuck with our switch-baiting programme throughout and managed to finish another season without catching a single fish on a lure. The fishing conditions at the Kings never really developed into those condusive for live baiting or dead baiting, so we were more than happy to persevere with what was working for us.
The late season stripes we caught ranged from 50kgs right through to one that was all of 150kgs… a real nice one and a nice way to finish what was at times a frustrating season.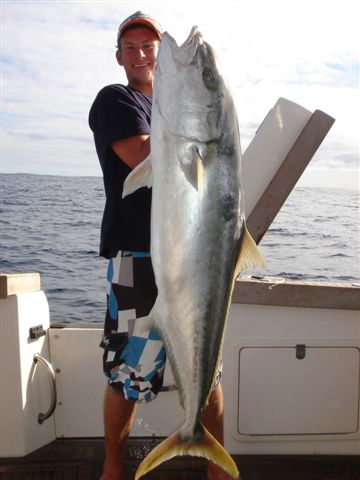 Due to the weather mainly, we mixed up our trips and had a couple of really enjoyable snapper sessions at Cape Maria Van Deimen. Those that have been lucky enough to make it there in the past will know that the fishing can be amazing at times especially if you can get the tides right. We also managed to squeeze in a fair amount of Jigging on the banks, landing some really nice kings during the season, the biggest going to Mike Perrett at a touch over 35kgs.
I guess many of you heard about the incident at north cape with another well known charter boat. All I want to say about it is that it's something I don't really want to have to go through again, and if I ever get in a situation like that, somebody will help me out too.
There was abit of 'trash-talking' going around that was a little disappointing, but I guess at the end of the day you had to be there to understand the situation as it happened.
Finally, a big thanks to my two excellent crewmen being Chris Ash and James Brown. Chris needs no introduction to the New Zealand fishing scene and having his experince and knowledge on the deck was invaluable to me… I look forward to fishing together again next season! James is coming along well. This was really his first full game season and for a guy with such a small amount of experience he worked out really well. All our groups really enjoyed his company and he certainly added to the 'Outer Limits' operation. What James did at North Cape on the night mentioned earlier is something to be proud of, I also look forward to having him back on board in the near future.
Anyway, we're back in Auckland now and look forward to doing winter trips to the Moke's and the Barrier… I can't wait for next season already!
Talk soon!