Global Sportfish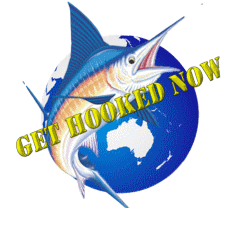 This great website is all about people. Whether they are charter boat skippers, deckhands, fishing guides or anglers, they all share a common interest and they do this with a passion.
Globalsportfish is simply a link allowing people from all over the world and from all walks of life to meet, talk and most of all go fishing knowing they are doing this with others of a similar mind.
Globalsportfish aims to introduce anglers to boats and hot fishing destinations. At the same time introduce boats to clients whom they may well never have found without the aid of Globalsportfish.
Globalsportfish also aims to provide quality information to anglers long before they leave home. Often fishing adventures require travel to the other side of the world and we want to make sure that when anglers gets to the boat they have chartered it fulfils all their expectations.
For more information and news from Globalsportfish click here…