Ranginui Hunting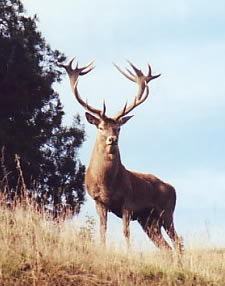 Imagine yourself stalking a majestic, trophy red stag in stunning native bush and then relaxing in a lodge overlooking native bush and deer feeding. Ranginui offers hunting experiences that make life worth living.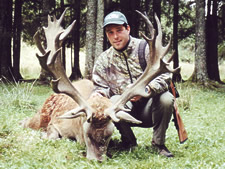 Welcome to Ranginui Hunting New Zealand, professional guiding services for hunting Red stag, Rusa stags, Fallow bucks, trophy goats, wild boar, wild rams, Tahr and Chamois. You will hunt on private land. Outfitter Mark Brough will share with you his hunting domain, his family have hunted this area for four generations.
Nestled in the limestone country of Waitomo in the central North Is of New Zealand, Ranginui provides a quiet haven. Noted for its rocky outcrops and strong stands of native bush, even Kiwis find their countryside scenic. The deer thrive on the peaceful location of great native tree cover and grasslands. For hunters,Ranginui creates an ideal ambiance with­ great trophy animals living naturally in a stunning and scenic estate.
For more information and contact details click here…