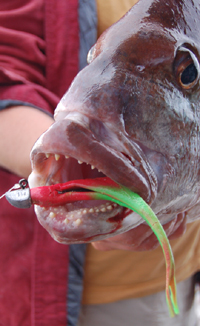 New Zealand's largest and most comprehensive fishing website. New Zealands fishing is spectacular, from the world's best striped marlin,swordfish and yellowtail kingfish fisheries to superb recreational fishing for snapper, kahawai, terakihi, trevally, blue cod, john dory, gurnard, trout and salmon.
The Fishing Website is your 'got to' site for great competitions, charters & guides, boating, reports, tournament details, hints & tips and news from affilated clubs and organisations within the New Zealand fishing scene.
For more information and a closer look at The Fishing Website click here.