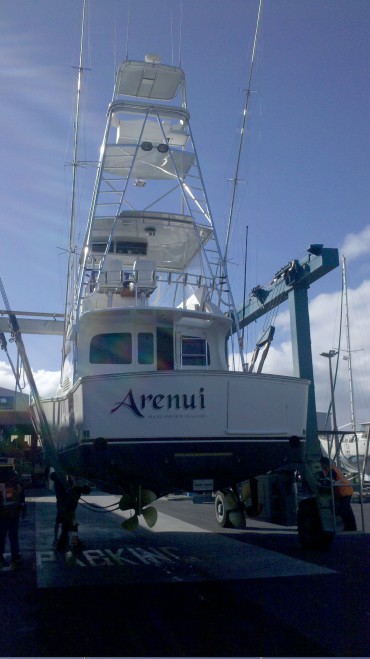 Bit of an overdue winter newsletter... better late than never none the less. Although we haven't had a huge amount to report on the fishing front, it's been a really busy few months over the winter period. Our usual maintenance schedule took up a majority of the early stages of winter... new turbo's on both main engines, annual anti-foul, renewed all the interior varnish, a cut & polish and 'Arenui's' looking brand new again ready for the coming season. The snapper fishing in the Hauraki Gulf has been very good since early September with the annual spawning and work-up period hitting full swing during the past few months. By all accounts the work-ups themselves became more intense and longer lasting from mid October onwards. The fishing seems to have slowed a little of late, maybe a result of persistently strong equinox winds and smaller tides... regardless of this, I'm sure we'll all get a shot at it again. We'll be getting our Far North charter season under way in mid January from our usual early season haunt of Tutukaka. We'll be running shorter 24-36hr trips for the first few weeks before embarking on our extended 5-8 day trips from early February onwards. As all our returning guests will know, these trips depart from the beautiful Whangaroa Harbour and run through to the end of May. Our bookings for the coming season are looking pretty good despite a couple of gaps and two trips that require individuals to make up the numbers. We currently have a couple of trips scheduled in mid/late March that for one reason or another the groups are finding it difficult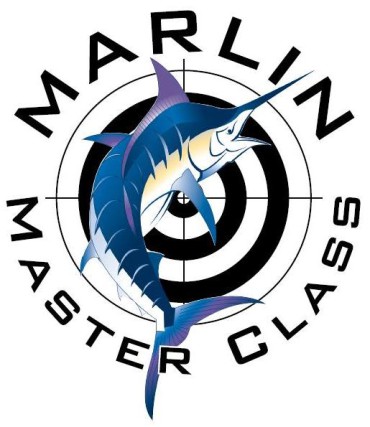 to make up numbers. These trips are scheduled: * 18th - 22nd March (only one spot available!) *30th March - 3rd April (2-possibly 3 spots available!) Considering the moon and tides, these two trips have the potential to fish really well at the Three Kings. Both groups are return clientele for us, great people just require some keen anglers to join them. Due to popular demand, we'll be running a fourth and final "Marlin Master Class" trip in early May. The first three 'MMC' trips were filled without too much bother or advertising. Due to positive feedback the fourth trip is scheduled 5
th
– 9
th
May and follows the full moon on the 4
th
. Basically this trip has the potential to fish really well for both Striped Marlin and Swordfish... click the 'Marlin Master Class' link. If any of the above trips are of interest, please feel free to touch base via 
Geoff(Replace this parenthesis with the @ sign)nzgamefishing.com
or +64 272 392 744 for further details and trip costings.
EXCITING NEWS!.. 
The team on board 'Arenui' and NZ's very own
Kilwell Sports
has developed a rod range that over delivers in all of New Zealand's toughest fishing environments. The "Arenui Signature Series" is designed to offer anglers a 'no compromise' option for anything New Zealand's diverse fishery can offer. From hard-fighting inshore sports fish, right through to heavy-duty models for our challenging blue water fishery... basically the "Arenui Signature Series" is what
we
use for NZ's toughest and most challenging fish.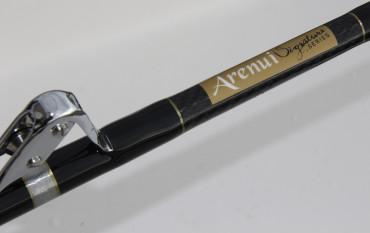 Click on our "Arenui Signature Series" logo and check out the current range plus some exciting brand new additions for 2014/15. The range will be further developed over time, we currently have an "Arenui Pitch-Bait" rod and a 400gram Jig rod in development... they'll both be added to the 'Signature Series" in the not too distant future. We plan to further expand our "Signature Series" with apparel and terminal tackle with a comprehensive selection of top quality big game fishing gear. All to be available under our new '
Tackle Shop'
section in
www.nzgamefishing.com
BE IN TO WIN!..
As part of the "Arenui Signature Series" 2015 launch, we're running a competition to
 "Guess the date of NZ's first marlin capture" 
for the up-coming 2014/15 season. All correct entries go in
the draw to win an "Arenui Signature Series" 37kg Stand-Up Game Rod. The date of the first marlin capture
MUST
be recognised by the
New Zealand Sports Fishing Council
and can be either tagged or weighed. Click through to our Facebook page (Facebook icon) or for those non-social media types, send a quick email to
Geoff(Replace this parenthesis with the @ sign)nzgamefishing.com
to enter. That's about it for now, the game fishing season is just around the corner so we'll be waiting with baited breath as what the next month or so delivers... Until then!